Two forward thinking mudlogging and geological service companies have announced an alliance to bring a fresh look to the business. The first is Diversified Well Logging, a leader in  offshore deepwater and unconventional operations in the United States and Mexico.  The second is Geowellex do Brasil, an 8-year old company and a leader in wellsite experience of the sedimentary basins of Brazil. Together, Diversified and Geowellex are committed to realizing a great future for both companies.
GEOWELLEX DO BRASIL
Geowellex is a Brazilian geological service company founded in 2012. During this time it has grown by developing technology along with its operational expertise. As a result, it has provided wellsite services on over 170 wells. Services include for example, mudlogging, petrophysics, wellsite geology, and consulting. In Brazil, Geowellex has a customer base that includes SONANGOL, ENEVA and PETRORIO. 
Importantly in Brazil, Geowellex delivers wellsite reports and logs in full accordance with the regulatory requirements of the Brazilian government as set out by the 'Agência National do Petróleo – ANP'.
Business growth has similarly been achieved in the international market.  For instance Geowellex has operational bases in Egypt and Libya, working with AL WAHA and AGOCO. 
Geowellex is located in Rio de Janeiro.  In addition it has a  base and technology center with a test rig in Natal. The company works closely with Hohner Oil and Gas, a highly respected provider of oil and gas instrumentation. As a result Geowellex tests and uses some of the latest technology developed specifically for the oilfield industry. It also developed an advanced gas analysis system in collaboration with REPSOL. This system has been successfully tested on several offshore wells in the Gulf of Mexico.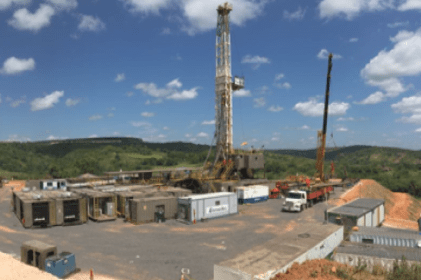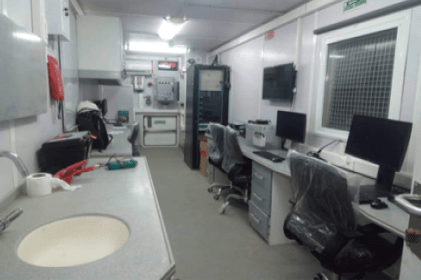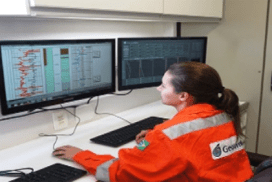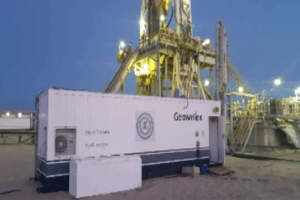 DIVERSIFIED WELL LOGGING
Founded in 1952, Diversified Well Logging is a major geological service and wellbore surveillance provider in the USA. Importantly, Diversified began its operations in the Gulf of Mexico, and has developed extensive deepwater expertise. Diversified's deepwater customers include oil majors such as SHELL, HESS, MURPHY, EXXON, and CHEVRON.  Currently it works with ENVEN, LLOG, BEACON, and FIELDWOOD, providing data logging, pressure monitoring, geochemistry, and remote operations support.
Diversified Well Logging is the leader in geochemical mudlogging in the USA unconventional market.  It uses automated technology, such as its Robologger cuttings-catcher.  Moreover, it has quality driven workflows that transform data from cuttings into efficient drilling and completion solutions using in-house processing and the data science of Enovate Upstream's 'ADA A.I.' platform.
---
THE ALLIANCE
The expertise and resources available with the alliance of Diversified Well Logging and Geowellex do Brazil is significant. Their shared vision and combined focus on modern technology, service quality, and capital efficiency place them in the perfect position to fill the current and future needs of the Brazilian deepwater oilfield industry.