QHSE
Our clients can rest assured Diversified is committed to safe, high-quality operations both in the field and in the laboratory. Diversified demonstrates our attention to risk reduction and quality through our IADC Accreditation and our ISO 9001:2015/API Q2 conforming services; and is reflected on our QHSE policy statement:
Company Quality, Health, Safety, and Environment Policy Statement
Diversified Well Logging, LLC is committed to protecting the health and safety of our employees, their families, the public, and the environment.
To honor this commitment, we are focused on reducing risk. The cornerstones of risk reduction are Safety, Quality and Education, which are at the center of our core values. We firmly believe that injuries, illness and equipment failures in the workplace are preventable. All Diversified managers, employees and contractors have the commitment and full responsibility for reducing risk and applying this policy in their daily work practice.
Meeting Our Responsibilities
We meet our QHSE responsibilities by:
Setting clear policies, training our workforce, and giving them the authority and responsibility to stop work if they believe conditions are unsafe;
Management support of Diversified employees who exercise stop work authority;
Establishing clear processes and work instructions which support quality, safety, and environmental stewardship goals;
Providing the training and skill assessments necessary to meet QHSE objectives;
Complying with all federal, state, local and industry regulations and laws;
Cooperating fully with, and actively participating in the safety and quality programs of customers and drilling contractors;
Working with our employees, suppliers, and customers to ensure the safe deployment of our products and services;
Providing a work environment free of illicit drugs and alcohol;
Evaluation of our QHSE performance through regular reporting, audits and reviews;
Holding our employees, supervisors, management, and suppliers accountable for their safety performance.
Our Partners in QHSE
We are fully vetted and verified though ISN, Avetta, and Veriforce. Diversified demonstrates our responsibility to our clients, employees, and environment through clear QHSE policies and training. Our dedication to continuous improvement is translated through specific work instruction training and competency assessment reviews.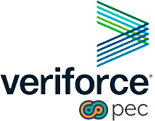 IADC Accreditation 2022/2023
Diversified Well Logging wishes to thank everyone involved in helping the company gain IADC accreditation for its Competence Management Program for yet another year. Congratulations go to the QHSE management for the program's maintenance as our service options and necessary competencies grow, and of course to our field personnel for their diligence and hard work in delivering services that help Diversified stand out amongst its peers.
Thank you!
ISO 9001:2015 Certification
Diversified is proud to have obtained ISO 9001:2015 certification to support our dedication to credibility and trust among our employees, clients and business partners.  Our organization adheres to global standards of quality assurance, manufacturing and business management.