Diversified Well Logging LLC., Management believes service and communication are key elements of a successful mud logging operation. DWL commits that all field and support personnel make these elements a priority every day. DWL management also recognizes that our own field engineers operate in remote and isolated locations far from family and home, and management commits to support them in the same manner as we support our clients.

Health, Safety, and Environment
As fully outlined in DWL's HSE Policy Document, we meet our responsibility by:
Setting clear safety policies, training our workforce, and giving them the authority and responsibility to stop work if they believe conditions are unsafe.
Management support of DWL employees who exercise stop work.
Providing support and materials required for personal safety, health, and environmental stewardship.
Compiling with all federal, state, local and industry safety and health regulations and laws
Managing our risks though our comprehensive safety program and quality policy manual.
Working with our employees, suppliers, and customers to ensure the safe deployment of our products and processes.
Cooperating fully with, and actively participating in the safety programs of operators and drilling contractors.
Providing a work environment free of illicit drugs and alcohol.
Evaluation of our HSE performance through regular reporting, audits, reviews
Holding our employees, supervisors, management, and suppliers accountable for their safety performance.
These commitments are in the best interests of our customers, our employees and the communities in which we live and work.
WE ARE MEMBERS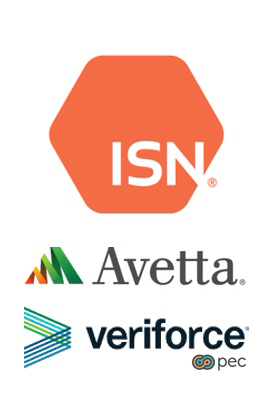 DWL is committed to providing quality products and services. Our QHSE statement is available below:
DWL Quality Management
IADC Accreditation 2019/2020
Diversified Well Logging wishes to thank everyone involved in helping the company gain IADC accreditation for its Competence Management Program for yet another year.  Congratulations go to the HS&E management for the program's maintenance as our service options and necessary competencies grow, and of course to our field personnel for their diligence and hard work in delivering services that help DWL stand out amongst its peers.
Thank you!
Training And Competence
Diversified Well Logging LLC., believes that to be successful and deliver the best possible service to our clients, we must have personnel who have the training and competence to provide that service.
Over the past several years DWL's training and competence programs have undergone constant review and improvement, to the point that we are confident that our processes are second to none.  Indeed, once again in 2018, DWL was audited and received full accreditation for its Competency Assurance Program by the IADC.
The Path to Competence
A simplified representation of an employee's training path is illustrated below:
The steps to competence and career progression include
Hiring and onboarding
Required HSE training undertaken (PEC, SafeLand, SafeGulf, H2S etc.)
DWL technical training begun - WBT or ILT
Training continues on the job - WBT, Field Learning Modules, Mentoring
Work instructions assigned for job-critical tasks
Supervisors conduct field assessments
Progress tracked in DWL's Qualification database
Employee progresses when assessments for a level are complete
Employee begins the process to advance to the next level
Our Courses
WBT or ILT:
Job Overview
Rig Familiarization
Cuttings Preparation
Cuttings Examination
Gas Basics
Drill Monitoring
Gas Ratios & Quality
Mudlogging Math
Advanced Gas QA/QC

PetroEd HSE Courses
Field Learning:
Rig Familiarization
Volume Calculations
Sample Preparation
Sample Examination
Sample Oil & Gas Shows
Manuals:
Drilled Cuttings Evaluation
AAPG Abbreviations Guide
XRF Operations
Third Party:
SafeLand/SafeGulf
H2S Awareness
Careers with DWL
Interested in being a part of the future of mud logging?