David Tonner CEO
Mr. Tonner is a seasoned executive with 30 years of oilfield service experience. He spent four years in the field working on rigs in the UK, Africa, Middle East, North and South America. He brings a solid technical background together with 26 years of management experience including sales, QHSE, marketing, operations & technology development. Dave spent 18 years with Datalog technology and was one of the key management team which grew the company organically and lead the company through acquisition by private equity, roll up of several smaller mudlogging companies, and the successful onward sale of the combined entities (International Logging) to Weatherford in 2008. At Weatherford Dave held various positions including Vice president of surface logging and global sales and marketing director for drilling services. Dave also spent a short tenure with Nabors drilling as global director of performance drilling. He has a proven track record in building teams, developing technology and executing on plans which deliver stakeholder value. Dave holds a bachelors degree in Geology from the University of Nottingham, UK and holds a certificate from the Rice University Advanced Management MBA Program.
Aaron Swanson COO
Mr. Swanson has held various operations, technology development and quality roles in Energy and Defense over the last 32 years. He started his career running downhole tools offshore Louisiana in 1997. He was instrumental in the development of remote operations centers around the world for Baker Hughes (BHI). Projects included crew reduction and service automation in the North Sea for Statoil and BP. This work continued in Saudi Arabia where he was the operations manager for surface logging and developed a real-time data center to interact with Saudi Aramco. Later he managed Surface Logging for BHI in the GoM.  He also served as the Director OCS regulations post Macondo and as the Director for Quality and Reliability for the Western Hemisphere.  Mr. Swanson Joined Diversified Well Logging as Chief Operations Officer in 2013. He holds a Master of Project Management degree and a Graduate Certificate in Supply Chain from Penn State, a Bachelor of Science degree in e-business, and an associate's degree in computer networking systems.
Doy Dugan CFO
Mr. Dugan has over 30 years of experience with various oil field service companies and has held accounting positions from CFO to Assistant Controller for different companies of all sizes, both public and private, including companies owned by private equity. As Divisional Controller for R&B Falcon Marine he worked with Simmons & Co. and successfully sold the Division to Delta Towing, LLC, a Company owned and founded by Gary Chouest of Edison Chouest Offshore.  While CFO of Spartan Drilling, LLC, AVISTA Capital headed by Steve Webster, invested over $80,000,000 and eventually acquired over 95% of the company.  In addition, he later led an unsuccessful effort to sell the company.  However, he was able to leverage the Company which allowed a major cash distribution to the owners. He has vast experience working with various accounting systems producing financial statements, budgets and forecasts.  He successfully raised millions of dollars through both traditional banks and private equity.  While securing insurance coverage, Mr. Dugan has developed strong long-term personal relationships with London based brokers and Lloyd's underwriters.  He is a licensed Certified Public Accountant and Chartered Global Management Accountant.  He holds a Master of Business Administration and a Bachelor of Business Administration degrees from the University of Louisiana, Monroe.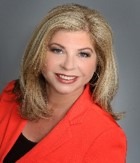 Tracie Walker VP Sales & Marketing
Tracie Walker has over 30 years of experience in the oil and gas industry. Her career began in a Petro Chemical Laboratory where she worked as a Lab Technician performing analytical analysis of Chemicals and Fuels. Tracie then moved into the Environmental arena where she wrote reports, assisted in field services, managed projects and eventually went into full time sales. Tracie spent over 16 years of her career Weatherford Labs. She joined Diversified Well Logging in October 2020. Tracie has a strong background in working with clients and helping them achieve their objectives related to environmental programs, conventional and unconventional reservoirs. She has developed successful Sales Teams and continues to be a Mentor and Coach. Tracie is passionate about teamwork and helping others achieve their dreams and goals.
Simon Hughes Geoscience Advisor
Simon Hughes holds a B.Sc. in Geology from the University of London (UK). After completion of post-graduate studies in Mining Geology and Mineral Exploration at the University of Leicester (UK), he gained four years' experience mud logging and formation pressure evaluation on both oil and gas exploration and development wells in the North Sea, Europe, West and North Africa and the FSU. He was then involved in the development of LIBS (Laser Induced Breakdown Spectroscopy) instrumentation to perform the rapid analysis of inorganic elemental data at the rig site. As Senior Geoscientist and Global Technical Support for Halliburton, Simon was responsible for the deployment of wellsite geochemical services on over 85 wells, in both clastic and carbonate reservoirs in the Middle East, North Sea, Brazil, West and North Africa, Canada and the FSU. This involved the use of elemental data to geosteer highly deviated and horizontal wells, pick core and casing points in exploration wells, together with enhanced formation evaluation such as the identification of heavy oil in carbonate reservoirs. More recently he has been involved in the introduction of wellsite geochemistry as an aid to drilling lateral wells in unconventional resource plays in North America, such as the Haynesville and Eagle Ford. This includes application of the elemental data to aid in wellbore placement and also formation evaluation such as the assessment of mineralogy, organic richness and geomechanical properties from drilled cuttings, real-time while drilling. Simon brings some 22 years geoscience experience including 18 years wellsite geochemistry. Simon joined Weatherford as Product Line Manager for Wellsite Geochemistry in 2009. His role included development of a global integrated wellsite geochemistry service to aid in drilling more efficient wells chiefly through better wellbore positioning and enhanced formation evaluation. Integration with more conventional LWD and wireline geosteering and formation evaluation techniques provide better petrophysical interpretation and input into "smart" stimulation and completions particularly in unconventional resources and was key to his role there. Simon recently joined Diversified Well Logging as a senior technical advisor. He is an active member of the AAPG, SPE, HGS and SPWLA.
Meri McCulley Geoscience Advisor
Meri McCulley holds a M.Sc. in Geology from the University of Houston, with a focus in geochemistry and a strong background in the Permian Basin. Meri began her career in special core analysis at Omni Laboratories in the formation damage testing laboratory. After requisition by Weatherford International, she went on to a 12 year career in petrographic services as a project geologist specializing in interpretive studies integrating cross-disciplinary microscopy analysis, XRD, XRF, ICP, SEM, FESEM, organic geochemistry, formation damage studies, core description, RCA, SRP, CRA, and various other related core analyses. Meri held positions as XRF lab supervisor for Weatherford-Stratum, technical advisor, international business-development, and sales for elemental services and software. Meri has assisted in development of elemental laboratories in Norway, training and technical support in India, and was a member of a peer-reviewed team consulting for the Kuwait Oil Company. Meri joined Diversified Well Logging in 2019 as Technical Sales Advisor and Chemostratigrapher.
Rob Loos QHSE Manager
Mr. Loos graduated from Maritime College, Rotterdam, in 1977. He has over 30 years of experience and has held various positions in the Oil and Gas industry. He started his career in the industry leading the AMOCO ADF (Advanced Drilling Facility) installations and operations for Exploration Logging, including remote controlled cameras, video and phone links via satellite and designs and certification to DNV 2.7-1 & 2 and A-60 IMO. He designed the first modular heli-liftable Drillbyte mudlogging system for use in South America. As project manager for INTEQ together with Hewlett-Packard he introduced the design of mudlogging's first integrated Hi Speed FID Chromatograph/Total Gas analyzer and was an integral part of the ELF/Eni-Agip Gas While Drilling concept.  He was the originator of the use of U-shaped large ID Coriolis sensors for very accurate Kick Detection measurement mounted in flag position, (Galaxy-II offshore Newfoundland in March 1999). He was also part of the Conoco design team for one of the first Ultra Deepwater DP-3 drill ships Deepwater Pathfinder, and the Exxonmobil  teams for Sakhalin-I and Kizomba-A, overcoming design challenges from automated data collection and feedback, extreme low temperatures as to how to accommodate high cuttings sampling rates paired against hi ROP by introducing more ergonomically friendly installations.  As product manager for Baker Hughes, Rob invented a new way of measuring block height via RFID technology (patent # 7874351 Devices and systems for measurement of position of drilling related equipment) and was instrumental in launching Geochemistry services for Surface Logging. Working with BASEEFA He led the efforts of introducing Ex Awareness training and certification. He has extensive experience and certifications in areas of compliance (IECEx, OSHA, NEC, IADC competency assurance) and is a certified API Q2 practitioner.
Geoffrey Cave Training Manager
Geoffrey Cave holds a B.Sc. in Geology from the University of Cardiff (South Wales, UK).  Following graduation, he joined Exploration Logging (a Baker Hughes company) and began working as a mud logger in Nicaragua.  His subsequent career in the positions of mud logger, data engineer, formation pressure engineer, and technical support took him throughout South America for offshore and onshore wells in Guatemala, Mexico, Colombia, Venezuela, Brazil, Chile, and Trinidad and Tobago.  After 20 years of field experience, he moved to Houston as Baker Hughes' senior training specialist for Surface Logging Services, holding classes in Houston and around the world from Aberdeen, Scotland to Perth Australia.  After working in the training department as training specialist and then curriculum manager, he became the product manager for Surface Logging.  Mr. Cave joined Diversified Well Logging in 2018 as Training Manager.  He is a member of the AAPG, SPE and HGS.