Classic Mud Logging
Diversified Well Logging is proud of its classic mud logging services that are a mainstay of land and offshore operations throughout the USA and beyond.
24-hour sample catching, preparation, examination for rock type and hydrocarbon presence, storage and shipping.
Formation gas services include standard Total Gas with C1 to C4 (or C5) monitoring and measurement.
Twice daily reports, data files, and formation logs are prepared in accordance with client requirements.
Our mud logging solutions are scalable to fit each client's need .  DWL has the technology and expertise to always deliver a perfect well.
Onshore
All cabins are climate controlled, wheel mounted and designed to accommodate all of the equipment necessary to successfully perform formation evaluation services.  Our units meet OSHA requirements and include emergency lighting to be used in case of power outage. Gaitronics or equivalent microphone/speaker voice systems with exterior hook-up for connection to the rig intercom system are standard. And all units are configured to interface with rig services and utilities prior to being deployed.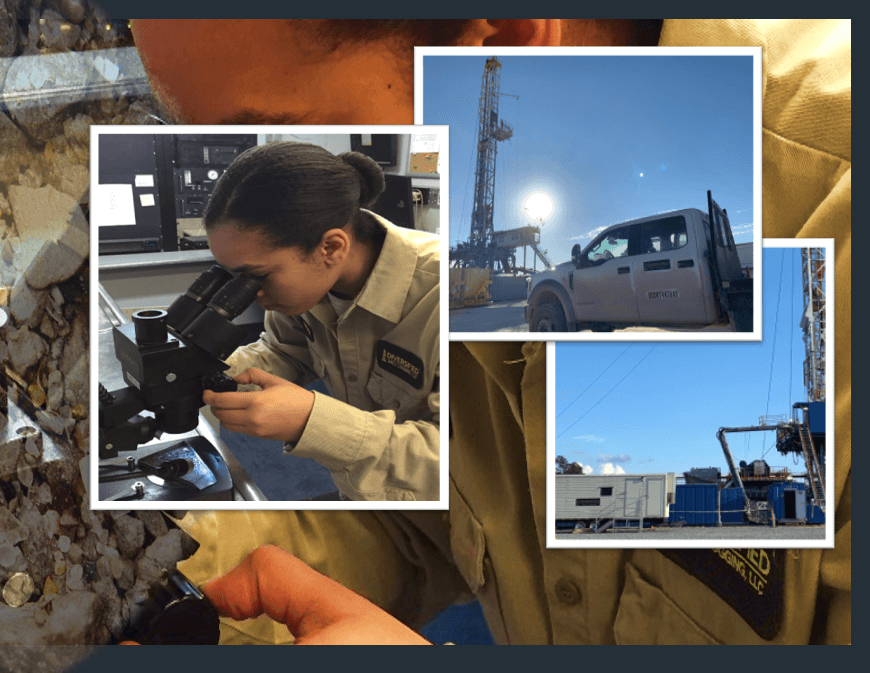 Onshore, unless specifically requested, DWL acquires it's drilling data from rig systems such as PASON.  Data is recorded or processed in the unit with either DWL's proprietary DAS system or via MainLog.  Formation logs are plotted using GeoDraft in our DAS units, or MainLog.  Both plotting packages are easily customizable with client preferences.
Offshore
Diversified Well Logging's offshore units are climate controlled, skid mounted and designed to accommodate all equipment necessary to perform the required formation evaluation services. Units meet MMS requirements and zone classifications and are built to comply with DNV Rules for Certification of Lifting.
Offshore logging units are specifically designed to be able to accommodate LWD and MWD personnel and equipment where required.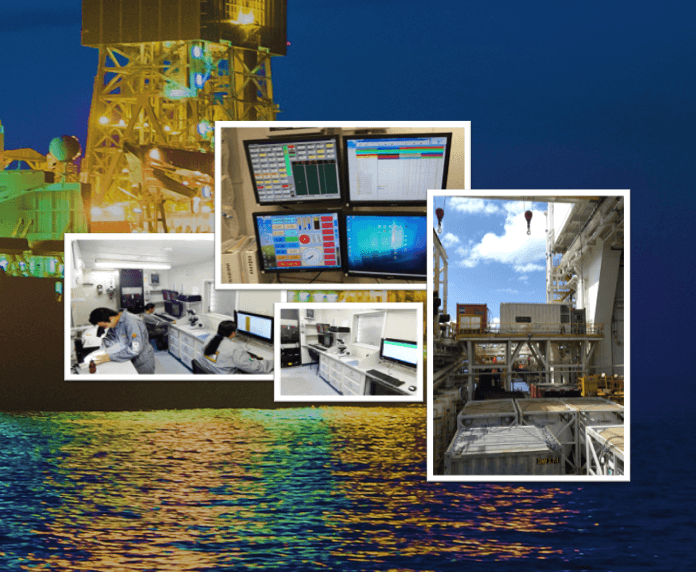 All of Diversified's onshore and offshore logging units and related mud logging equipment are manufactured and assembled at our Reserve, Louisiana facility, and can be customized to meet additional customer-specific requirements.
Real-Time Data and Reporting
Diversified reports provide the real-time data you need. Reports include Show/Zone Interval, Drilling Data, Gas Percentages, Sample Fluorescence, Show Rating, Lithology and include contact information for your Logging Engineer.  All data can be relayed to the clients office via our data transmission service.
Remote Gas Monitoring
With cost-per-foot a concern and accurate data a must we offer remote gas monitoring with the Bloodhound® gas detection system.
The Bloodhound is based on patented next generation infrared sensors that are light years ahead of the older hotwire, FID or Pellister based gas sensors. No other mud logging gas detection system uses this technology that makes it possible to create a system without peer in sensitivity, precision chromatography, reliability, portability, ruggedness, accuracy, and ease of use.
View real-time logging data via the Internet anytime, anywhere. The Bloodhound connects via Ethernet, satellite or Cellular wireless for instant access world-wide to the Bloodhound System. The Bloodhound can also connect your computer to the Internet with the Integrated Wireless System.
Data is stored locally in the Bloodhound, at the server system, and in the connected computer. The Data is stored in an industry standard comma-delimited form for compatibility with Well Sight Systems, MainLog and all other mud logging software via LAS and XLS files.
Remote Sample Collection
For remote cuttings collection, DWL has RoboLogger.
Our automated system is the oil and gas industry's only fully automated cuttings collection device.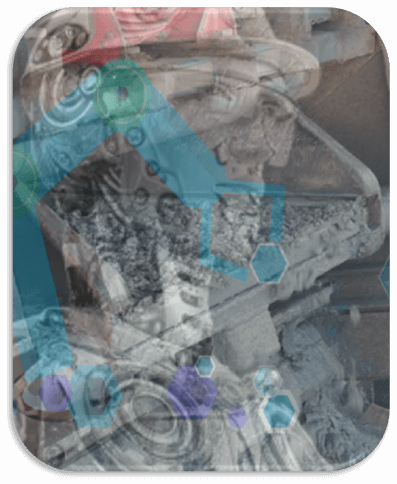 RoboLogger automatically collects, washes, photographs, wraps, and stores up to 350 samples on a removable reel at a rate of 2 minutes per sample. RoboLogger is controlled remotely and samples may be viewed remotely on the clients computer under white or ultra-violet light.
RoboLogger allows us to address the challenge of clients needing more data and the challenge of cost control. Data density and quality is proven to be excellent and the cost allows it to be run economically on every well. With RoboLogger the human footprint is also reduced along with associated HSE risks.