DWL offers gas measurement services from Stand-Alone systems to Mass Spectrometry.
For our Surface Measurement While Drilling service, C1 to C5 chromatographic data is recommended as the 'basic' level of gas analysis. With this data we are able to 'map' formation fluid and trend changes within a single well, well-to-well, and across fields. With a combination of gas ratios, cross-plots and other indicators, we track and correlate hydrocarbon signatures in realtime. Mass Spectrometry opens another level of formation fluid analysis with inorganic and atmospheric gases that can point to natural fractures or faults and a better indication of formation water.
DWL's focus on gas, cuttings, and artificial intelligence is part of our vision of a more cost efficient oilfield. By using material that is available on every well in every environment, we are providing some of the best formation evaluation available plus data to ultimately improve completion plans and production results.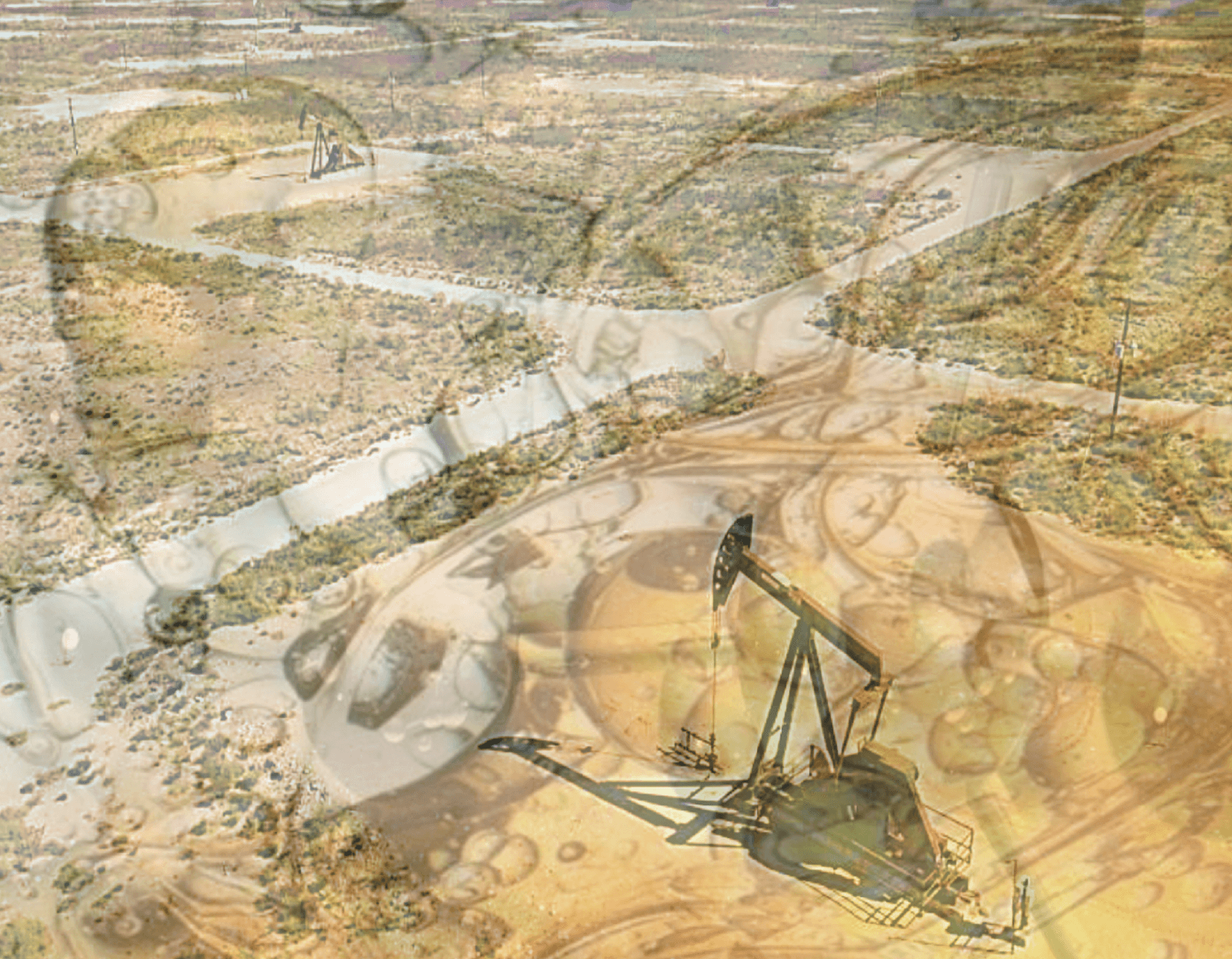 Data Quality in Formation Gas and Fluid Analysis
In all of DWL's varied gas services quality is key.  We have a daily quality control process that begins at the rigsite, passes review at a regional level, and ends with final verification by a DWL data quality specialist.
With quality controlled and assured, our gas and fluid evaluation of the formation can begin with an overview and comparison of gas curves and lithology - either from sample descriptions or, if available, from modelled lithology and mineralogy from our Hybrid Mudlogging Service. The gas data is then manipulated through normalization, gas ratio calculation, curve overlay and comparison, and cross-plotting to better visualize zones of possible interest and fluid changes throughout the wellbore.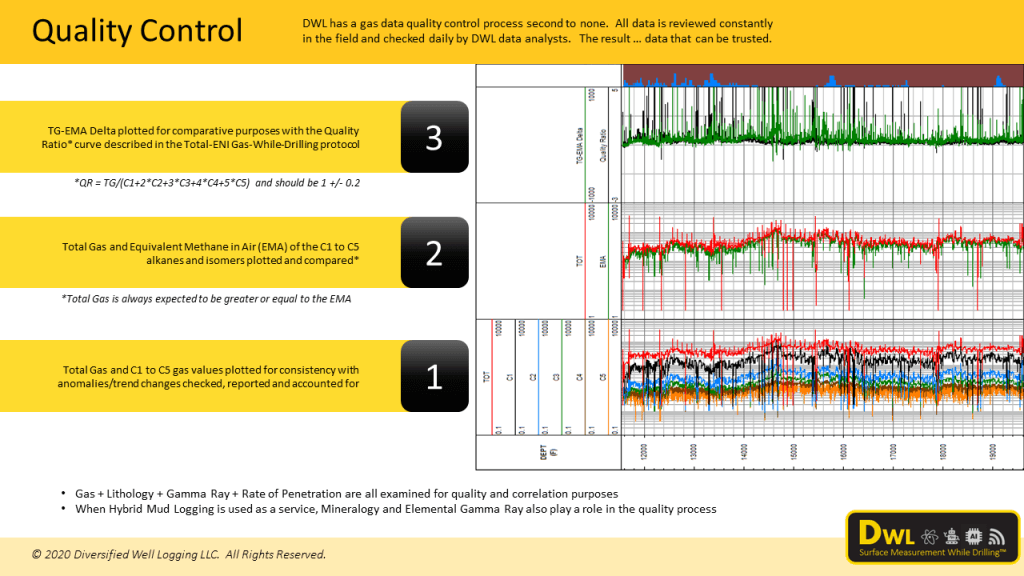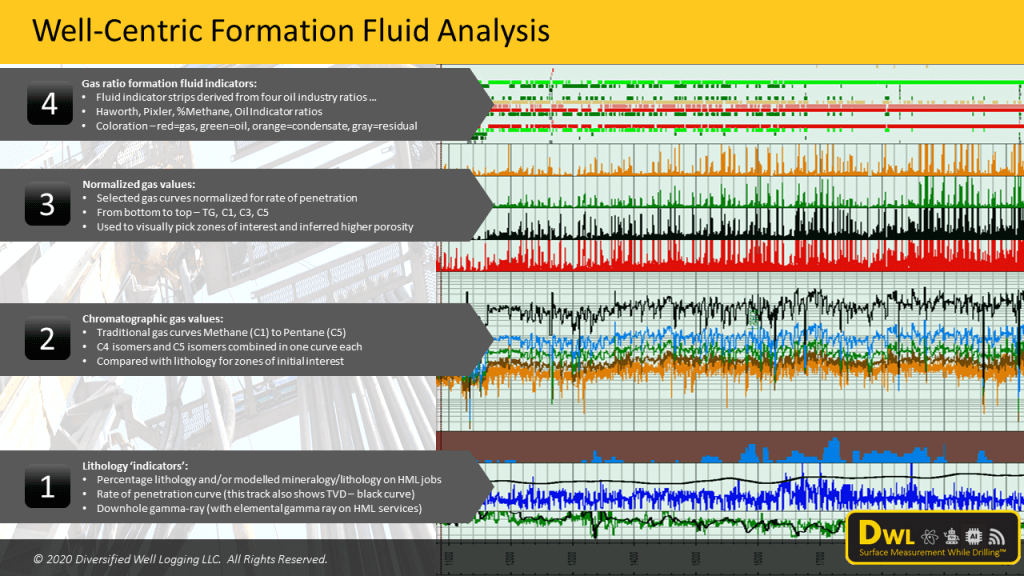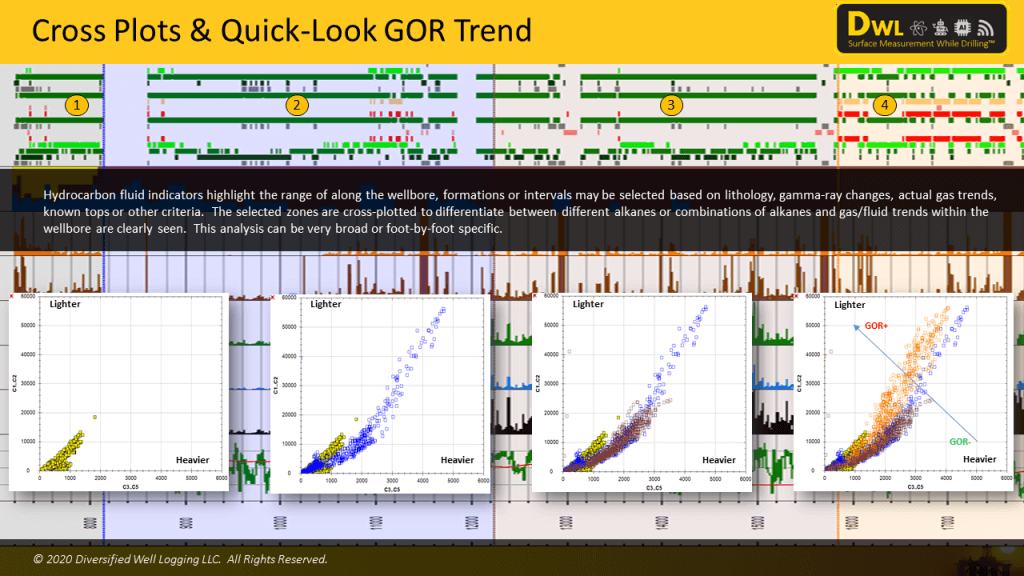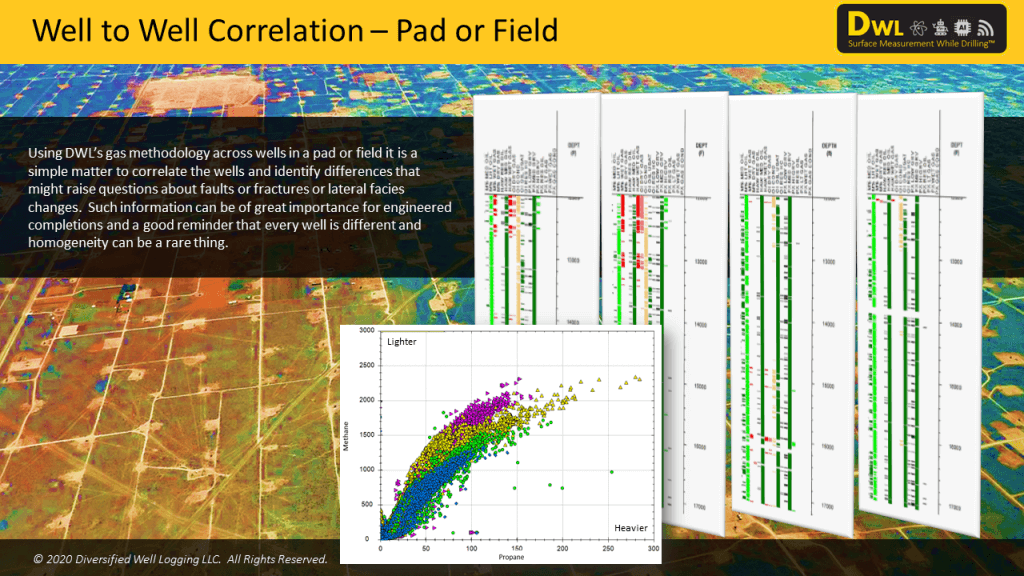 Diversified Well Logging's gas and fluid analysis allows you to build a picture of hydrocarbon fluid change within the well. Using our methodology from well to well on a pad or across a field, we can correlate to identify differences that might indicate faults, fractures, or lateral facies changes that may have gone unnoticed. By adding data to the regional 'model' while drilling each well, the picture of production expectation indicated by gas analysis will be refined. Production data will further define the model, driving confidence in the realtime gas. We always emphasize that every well is different and homogeneity can be a rare thing.